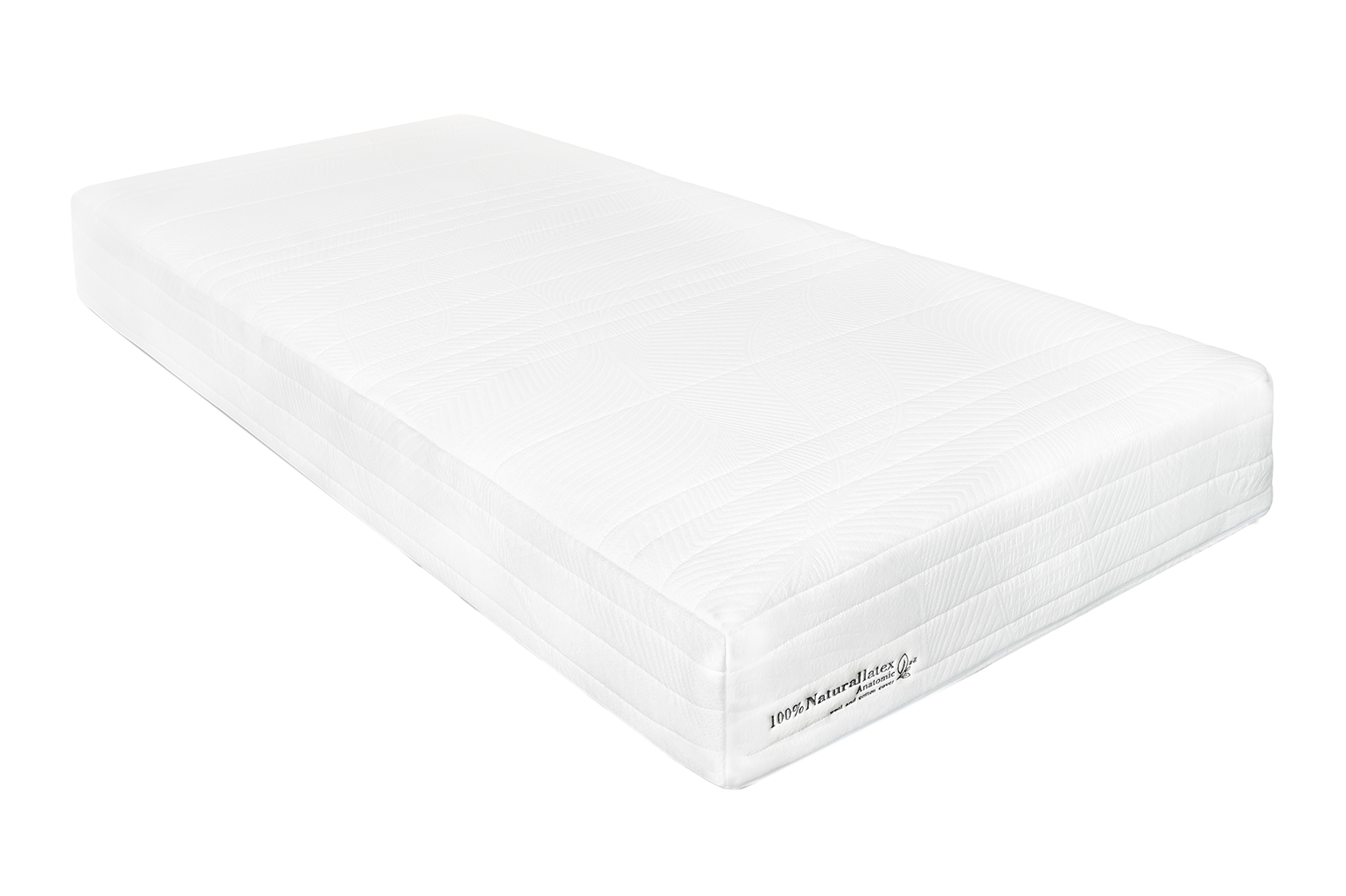 Natural and ventilated.
Latex is a natural product derived from the sap of the rubber tree (hevea brasiliensis). Latex foam is obtained by incorporating various synthetic additives into natural latex.
The different qualities of latex mattresses depend on the proportion of natural latex used. The label 'Natural Latex' can be applied to mattresses containing at least 85%. Contrary to what some claim, mattresses made of 100% natural latex do not exist; the maximum percentage that can be used is 97%. Below 50%, it is referred to as synthetic latex.
A latex mattress should preferably be combined with a slatted base with flexible slats to ensure optimal comfort.
QUALITIES
– Natural or synthetic
– Resilience
– Ventilation
– Antifungal and hygienic