Do you have space concerns? Unexpected visitors? Space-saving solutions in urban housing are crucial. There are multiple possibilities to address these issues. A folding bed for temporary guests, a trundle bed for the guest room that can easily transform into a double bed. Or even a wall bed within a cabinet, we have the answer to all these questions.
Space-Saving Beds: Our Selection of Functional Furniture
Do you have space concerns? Unexpected visitors? Space-saving in urban living is a vital concern. There are multiple possibilities to address these issues. A folding bed for temporary visitors, a trundle bed for the guest room that can transform into a double bed in a snap, or a wall bed within a cabinet. We have the answer to all these questions.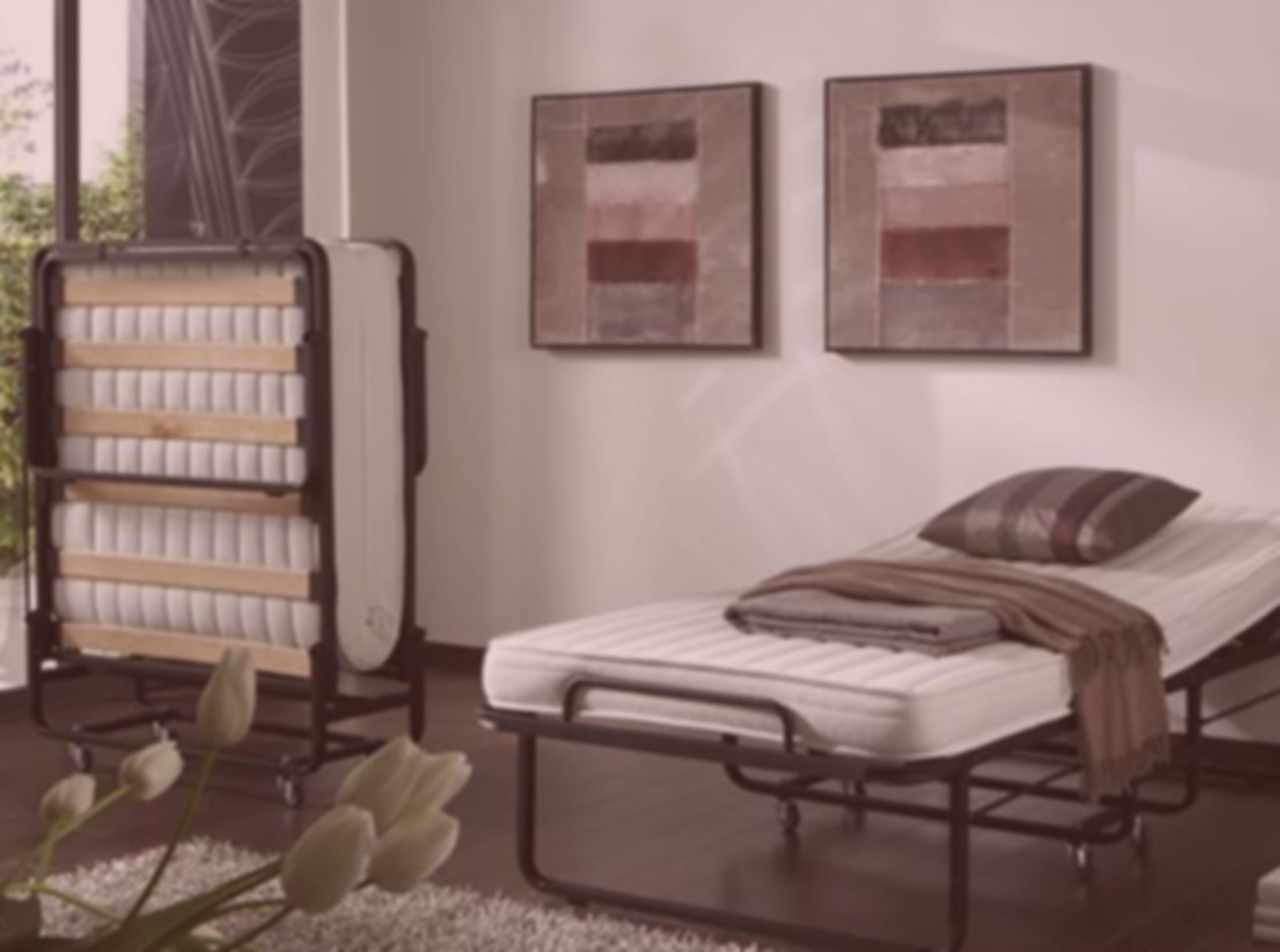 Optimizing space in your home is a priority. To assist you in this endeavor, we offer a wide range of ingenious beds. Space-saving furniture often combines multiple functions to avoid cluttering your space. In some cases, it can be discreetly stowed away after use. For instance, the folding bed. In certain interiors, it's unfortunately not feasible to install a dedicated guest bed. A foldable bed becomes an appealing alternative, offering easily accessible extra sleeping space. Like a clic clac, the folding bed closes in half, taking up very little space. It can easily fit behind a door, in a garage, or at the back of your office or dressing room, for instance.
A folding bed is an investment that quickly pays off, as this furniture is practical and easy to use in daily life. The Libau bedding store offers a range of sturdy, reliable, and functional folding beds, ensuring a comfortable and welcoming temporary sleeping solution.
Trundle Bed: Aesthetic and Functional
In the world of space-saving beds, we also offer the renowned trundle bed. This clever bed consists of several elements. Besides the main sleeping surface, it contains a drawer on wheels, concealed beneath the mattress base. The drawer houses a second mattress, allowing you to unveil an extra bed within seconds. Thanks to the foldable legs, the second sleeping surface can be raised to the same height as the first. This presents the opportunity for a double bed or two separate single beds. Alternatively, the trundle bed can serve as additional storage space by leaving the drawer empty.
Stylish and practical, the trundle bed is an elegant piece that finds its place effortlessly in a child's room. It can easily replace bunk beds. Discover in our store a complete range of beds with trundle structures, providing space-saving solutions without compromising on aesthetics.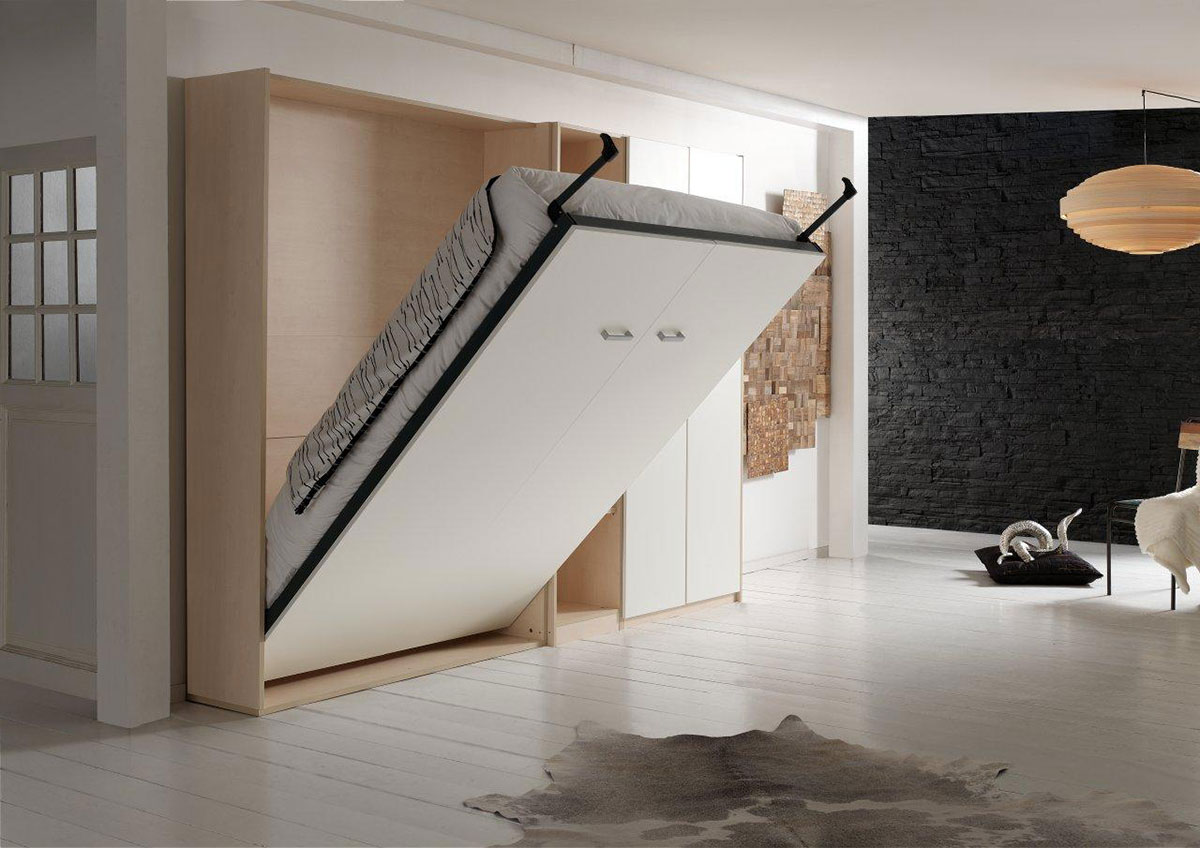 Also known as a wall bed or fold-up bed, the wall bed operates uniquely. This innovative furniture appears as a large cabinet that houses a mattress and base within. The sleeping surface folds down and up at will, making it the perfect ally for small spaces. Wall beds offer easy and quick access to a comfortable sleeping space, without occupying the room during the day. In a small bedroom, an office, or even a studio, the wall bed is a smart furniture piece for efficient use of space. To go even further, the wall bed can also be modular and 2-in-1. In addition to sleeping, it can integrate features like shelves, a dining table, a sofa, or even a desk.
Sofa Beds: The Comfortable Convertible Couch
Concluding our collection of space-saving beds, the sofa bed is a timeless classic we invite you to rediscover in our store. Simple, practical, and sociable, the convertible sofa fits into any room. Whether in your living room, office, a child's or guest room, the transformable sofa provides two functions. During the day, use the seating to relax and sit comfortably. By night, unfold the sofa in moments and access a comfortable sleeping surface for daily or occasional use. The sofa bed is a clever piece of furniture that enables you to easily create a sleeping area, even in small spaces.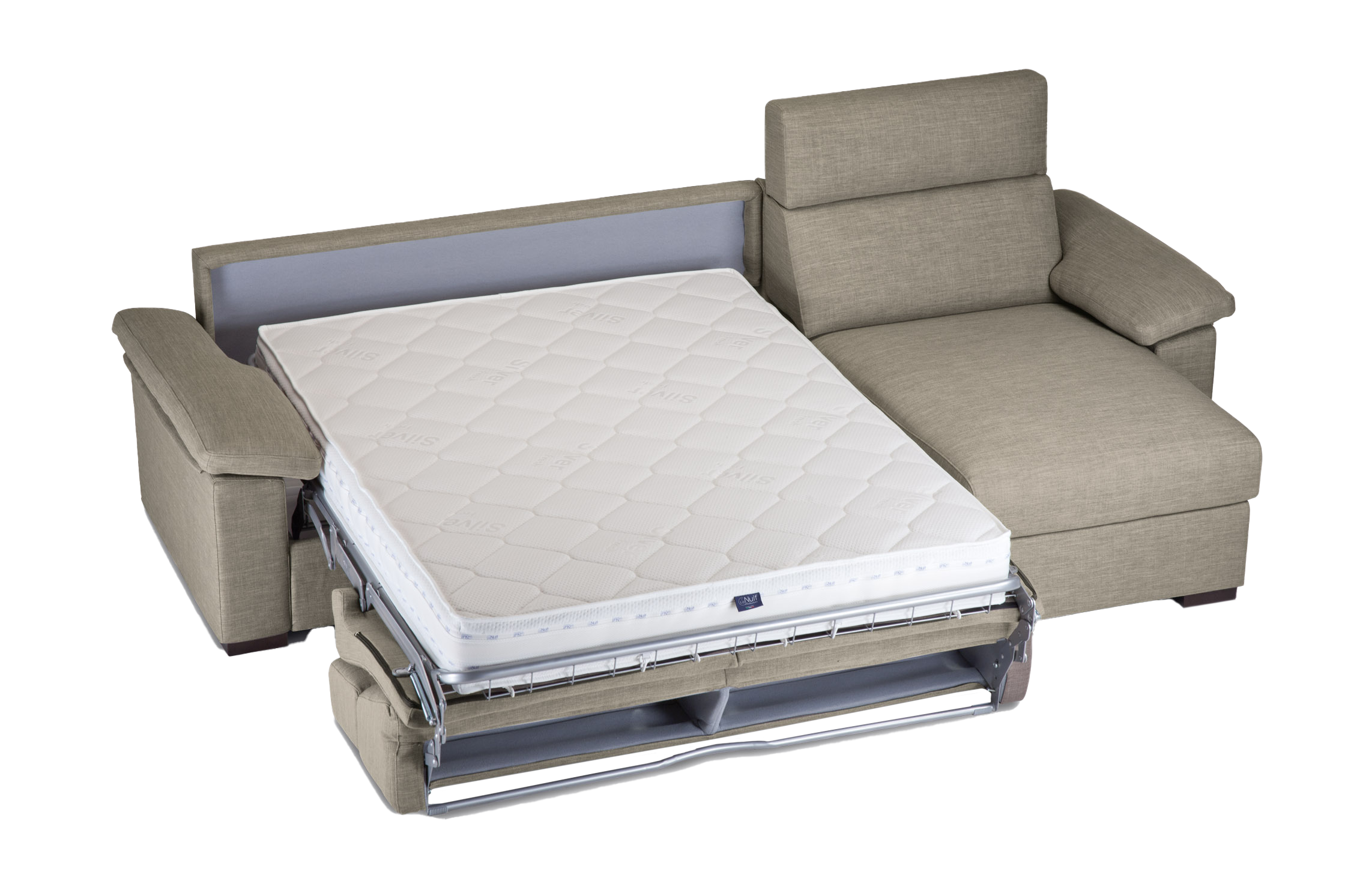 Explore Our Comprehensive Collections in Brussels
Interested in learning more about our beds designed for optimizing space? Visit our bed store in Brussels to explore our collection. Our experts will be delighted to introduce you to our complete range. In our store, you can even directly try out various categories of space-saving beds to choose the one that best suits your expectations and your living space.