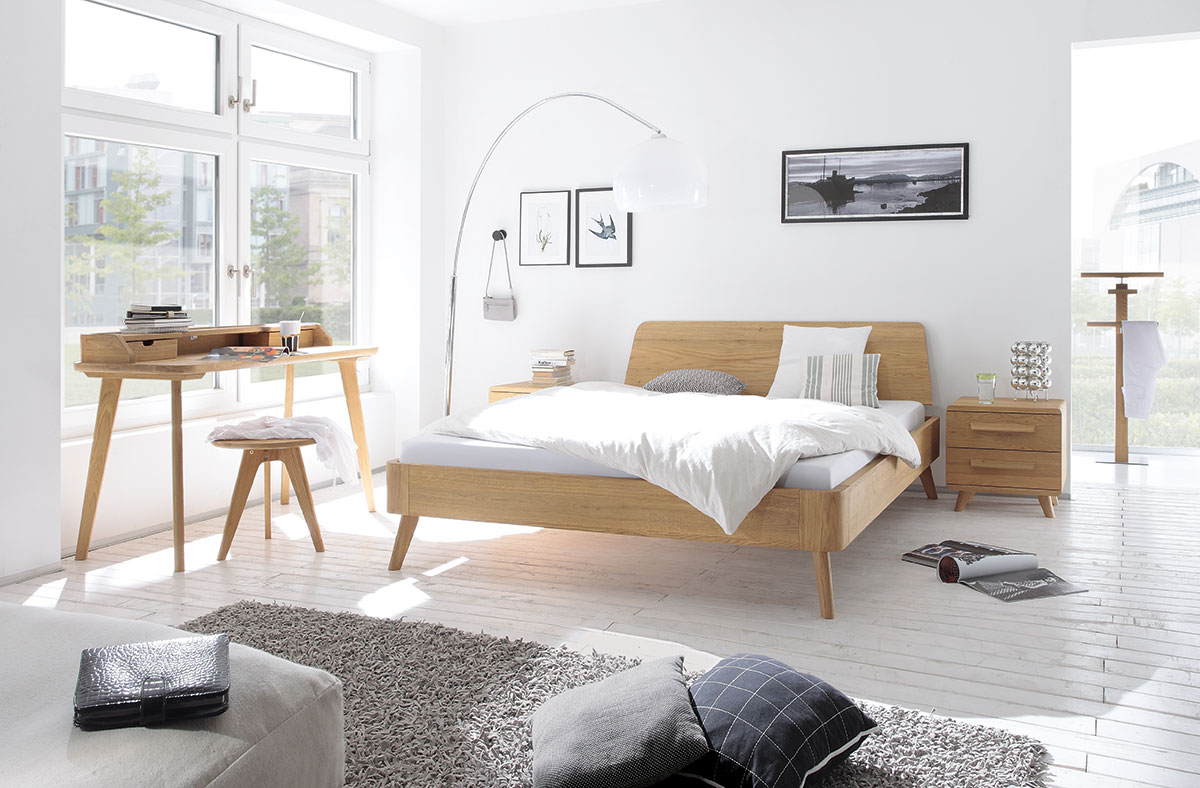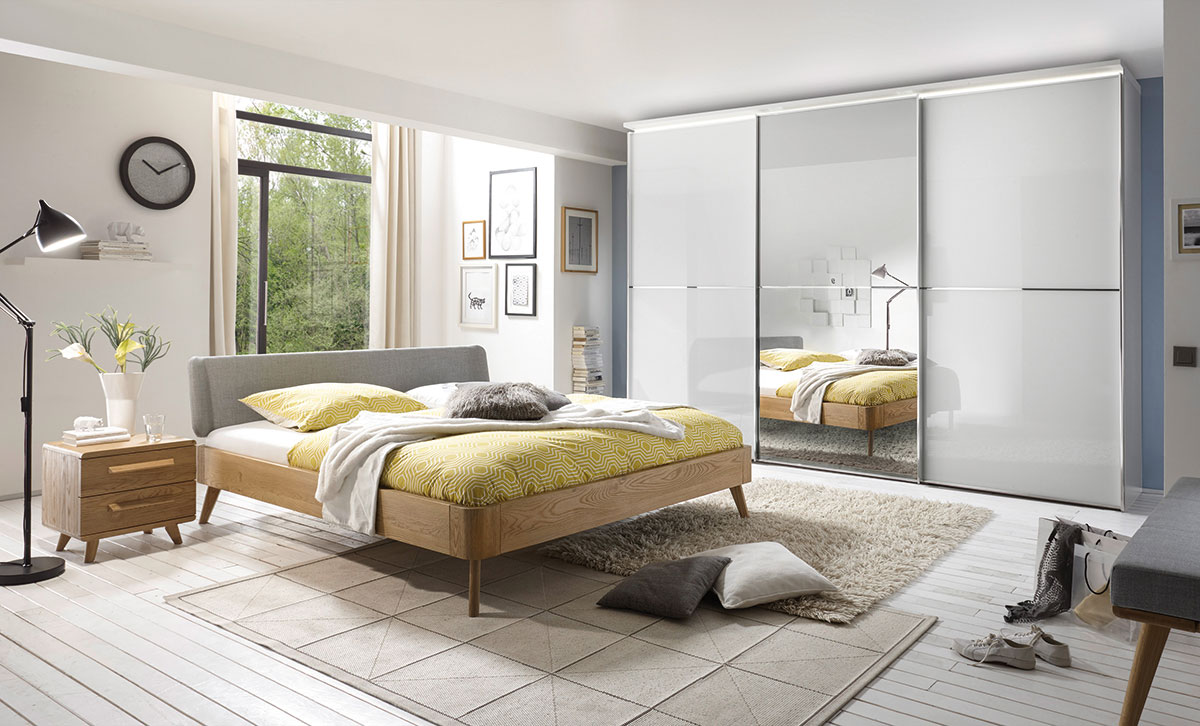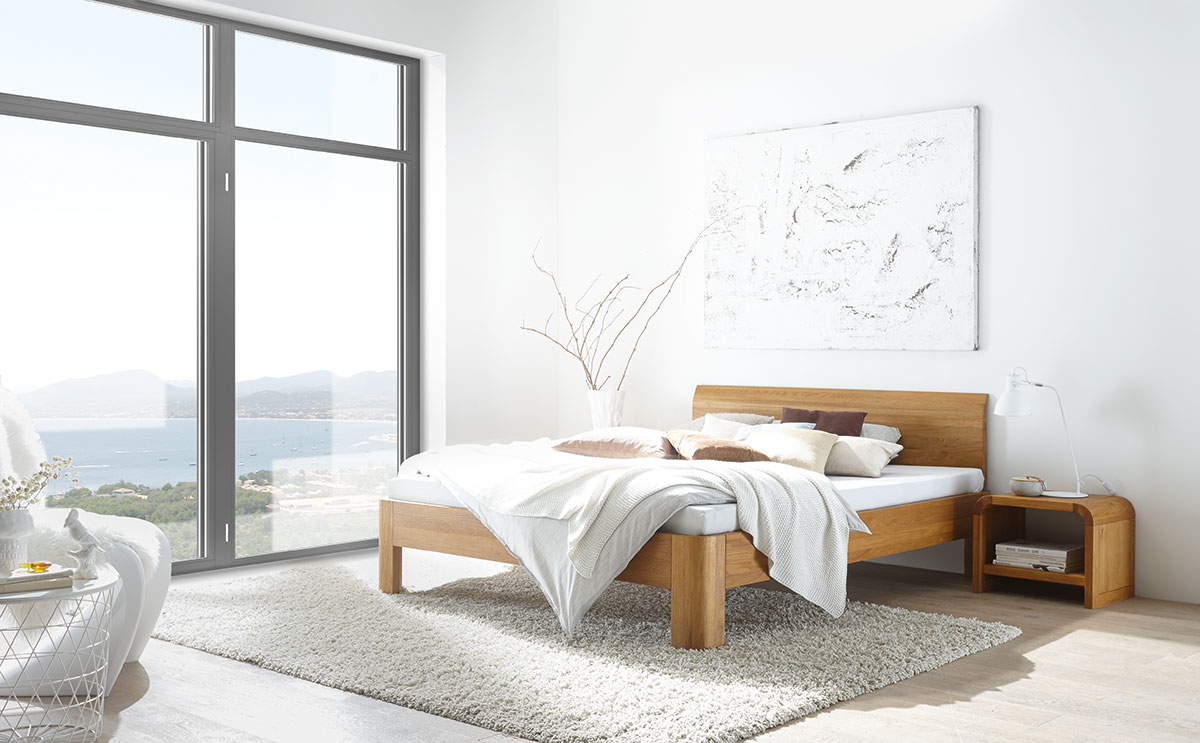 A
modern, classic, or romantic bed frame
? You will certainly find a
bed frame
that matches the ambiance of your bedroom among the manufacturers we represent.
The bed frame comes in a multitude of designs to complement your bedding. Whether it's a wooden bed, Scandinavian style, romantic look, or a more modern and contemporary appearance, the idea is to dress up your bed base and mattress to create a custom ensemble. Since the bed is the central element of your bedroom, it is essential to pay attention to its design to create a welcoming and aesthetic cocoon.
Choosing a bed frame for its design
After choosing your mattress and slatted base, the bed frame is an important element for an aesthetic bedding set. The frame is chosen based on the decoration of your room. It adds character to your space and allows you to create a personalized environment where you feel comfortable. Additionally, you have the option to choose from various designs for an aesthetic and refined bed frame:
Solid wood bed frame: for an authentic and sturdy appeal (oak, beech, etc.);
Plain fabric model: a simple and understated version available in a multitude of colors (light gray or taupe fabric, velvet, etc.);
Bed frame with faux leather: for a contemporary and chic vibe;
Lacquered wood frame: for a touch of modernity;
Tufted bed frame and headboard: infuse romance into the room;
Metal bed frame: for a unique retro look in your bedroom.
The options are plentiful: it's up to you to choose your bed frame, its upholstery, dimensions, and color. The objective is for it to complement the furniture already in your room, creating a harmonious and pleasant decor.
Choosing a bed frame for comfort and practicality
Beyond design, the bed frame also serves other functions. It adds comfort to your bedding and enhances practicality based on the chosen options. The bed frame can incorporate storage: drawers allow you to store numerous items and optimize space. This type of bed frame with drawers or storage space is highly sought after, as it aims to save space in often compact rooms by adding integrated storage to the bed. Additionally, the bed frame can also be equipped with bedside tables or even a headboard. Your bed becomes a valuable piece of furniture, both refined and comfortable, commanding attention in the center of your bedroom.
Discover all our bed frames at our historical store
Are looking for a high-quality, design bed frame? Our bedding store in Brussels welcomes you in the heart of the Belgian capital. On-site, you will have the opportunity to explore our complete bedding collection as well as all complementary accessories. Our experts will be available to assist you in your purchase and guide you towards the right products.