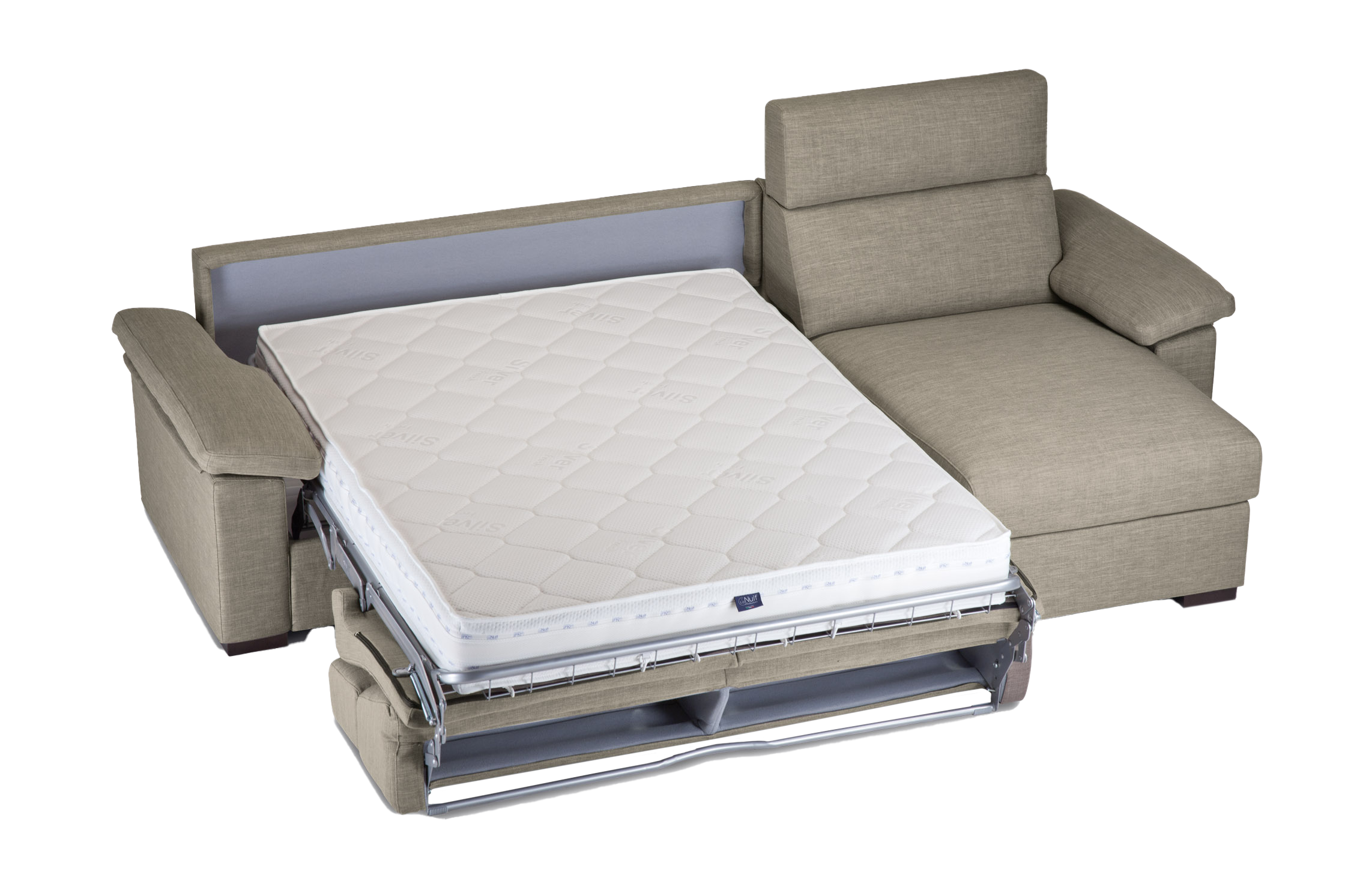 Comfortplus Sofa Beds
Modular, removable, and comfortable.
Unexpected guest? Your family is visiting and you don't have a guest room?
Then a sofa bed is the ideal solution.
Whether in your living room as a sofa or in an office, the sofa bed will be your first choice for welcoming your guests in a cozy and comfortable manner.
We have selected for you the Italian manufacturer Confortplus®. For many years, Confortplus® has been ensuring reliable and quality production.
With a wide range of options, you will find the sofa bed that suits your budget.
A wide selection of mattresses will provide unmatched sleeping comfort. From the 30kg High Resilience foam mattress for basic sofa beds, to the 18cm Airgel mattresses of 50kg or the dreamy comfort of the 20cm Airbreeze mattresses, Confortplus® mattresses will ensure a quality sleep. Available for one person in 80cm or for two people in 120-140-160cm width.
And what about the choice of fabric! At Confortplus®, there is no ready-to-wear; each model is unique, and the fabric choice is customizable to best integrate into your interior.
Furthermore, all our sofa bed models are removable, and the fabrics are washable. There is also a range of stain-resistant treated fabrics available.
An undeniable advantage in case of small accidents.
Feel free to visit the store to discover all the possibilities.