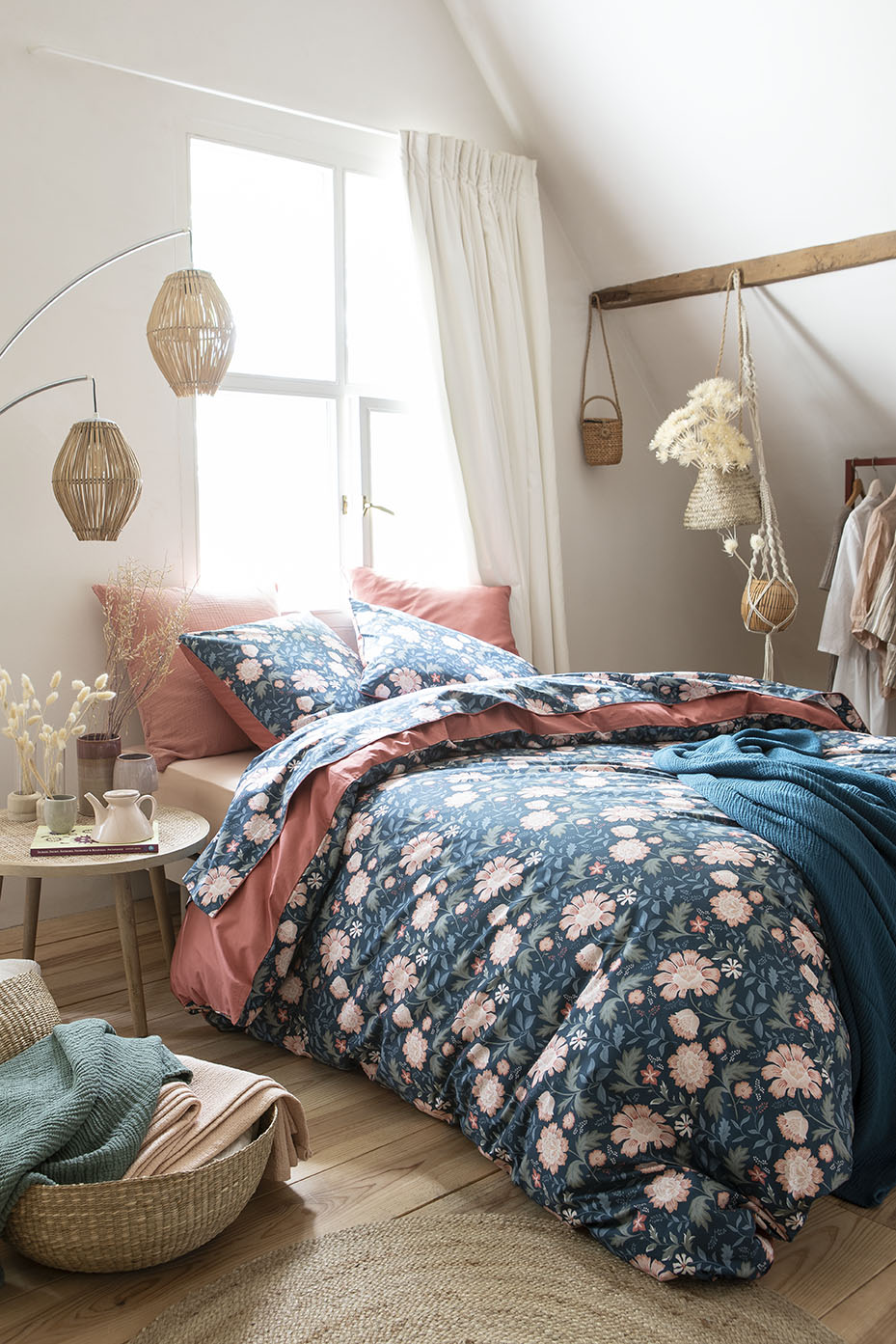 Our Complete Bed Linen Collection
What is a good bed without the appropriate bed linen? In our textile section, you will find a wide collection of fitted sheets, duvet covers, flat sheets, pillowcases, and more. Our collection includes bed linen made of percale cotton, Egyptian cotton, jersey from top brands, as well as waterproof textiles for young children.
At our store, you will find brands like Essix, Alexandre Turpault, Essenza, Pip Studio, Louis le sec, Formesse, Bassetti, and more.
Bed linen in all materials and colors
Different criteria are important in selecting your bed linen. Duvet covers, pillowcases, fitted sheets, flat sheets – there are many variations to suit your preferences. From cotton bed linen to washed linen covers, satin, flannel, or hemp, the possibilities are endless. The choice of material is essential on multiple levels. Firstly, the fabric of your bed linen plays a vital role in your sleeping comfort. It's worth knowing that certain materials are more breathable than others.
For your pillowcases, sheets, duvet covers, and sets, you will have access to a multitude of colors, solid or printed. Just like in the fashion world, there are patterns that follow trends, such as bohemian, floral, or geometric prints for duvet covers. Similarly, the color palette is vast. You can opt for simplicity with white, beige, or pearl gray sets, or choose trendy shades like forest green, ochre, or teal. Don't hesitate to mix colors between your pillowcases, sheets, and duvet covers.
All dimensions for your bed linen
Our Libau bedding store offers various different dimensions of bed linen to fit all types of beds. On-site, it is possible to find a set for a standard double bed, queen-size bed, king-size bed, or even a child's bed or single bed. Different duvet cover sizes are also available, so be sure to take measurements before making your choice in-store. The size of your bed linen directly depends on the dimensions of your mattress. It is essential to measure its length, width, and height accurately.
In our store, you will find all the "standard" dimensions:
Single bed: 90×190 or 90×200;
Large single bed: 120×190 or 120×200;
Standard double bed: 140×190 or 140×200;
Queen-size bed: 160×200;
King-size bed: 180×200 or 200×200.
Our pillowcases are available in several sizes to fit square models (65×65) or rectangular models (50×75).
Our bedding store welcomes you in Brussels
It is in the heart of the Belgian capital that our team welcomes you. In our bedding store in Brussels, come and discover our full range of mattresses, bed bases, accessories, and bed linen. Our experts on-site can assist you with your purchase and help you find the products that suit you. When you enter our boutique, you are guaranteed to discover high-quality bedding and accessories designed for your utmost comfort."